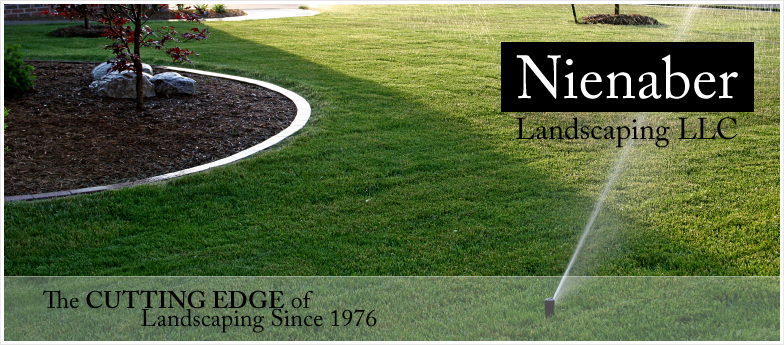 A well designed and maintained landscape gives satisfaction every time you see it. We at Nienaber Landscaping can help you get more satisfaction and beauty from your landscape, curb appeal is real!
Landscape Design & Installation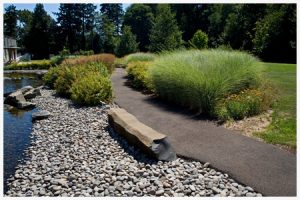 A good sense of design and functionality along with the knowledge of how to install all the required materials, will go a long way toward your enjoyment of your outdoor living space.
Routine Landscape Maintenance
We're your all-in-one experts for landscape and lawn maintenance in Bellevue, WA. Some of our core services include:

Pruning:
Dormant pruning done from November – February
Light sidewalk done in the summer


Weed Control:
PreEmergent herbicide applied in January
PostEmergent applied in March – October


Fertilization of Lawn & Beds:
Lawn gets fertilized 4 times a year
Flower beds 1 application


General Clean Up:
Beds raked as needed
All fall leaf control, driveways and patios blown to remove debris


Mowing & Edging:
Mow each week March – October
Edge every other week.

Our team takes pride in cultivating a landscape you can be proud of. From your front porch to the curb, we will give it our best.
Commercial & Residential Construction
We work with Rock, Iron, Irrigation systems, Stone Pavers, Soils, Sod and Sterrco (fertile mulch). In any other materials you have in mind.
Yard Renovations:
We will remake your old landscape with new layouts and plantings. We refit irrigation systems and will suggest new ways to enjoy your out door living spaces.

Water Features:
We will design and build your water feature to compliment your landscape.

Rain Garden:
We are experienced in installing rain gardens that many east side cities are now requiring.

Additional Services
In addition to our above general lawn and landscape services, we're also pleased to provide a tailored range of additional capabilities. Some of our abilities include:
Design/installation of landscapes
Dethatch lawns (spring and fall)
Aerate lawns (spring and fall)
Irrigation systems
Drainage correction
Seasonal flower plantings
Hot tub installation
Outdoor lighting
New yard waste programs
Power washing (decks, patios, driveways)
Fertilizing for lawns and beds
Bark and topsoil delivered
Concrete and Paver patios, wood decks
We strive to tailor our services to meet the needs of your unique property. We invite you to consult with our professionals today by calling 425-454-7774 for expert oversight and a free quote.